NeossONE™
Save time and money

with one prosthetic platform
Intelligent Simplicity has long been the ethos of the Neoss Implant System. With the NeossONE 'one connection' concept at its core, restoration is made easy and communication is simplified among the dental team. One prosthetic platform, across three implant designs, means the same prosthetic components fit every implant. The benefits are clear: reducing patient treatment time, optimizing inventory control and patient outcomes.
Cost-effective solution for all
Reduce your inventory, save time and money
With only one prosthetic platform for over 70 implants you only need one instrument kit and 60% fewer components in the system, complexity is reduced, and time-efficiency is improved. All of which results in a truly cost-effective solution and an predictable esthetic outcome.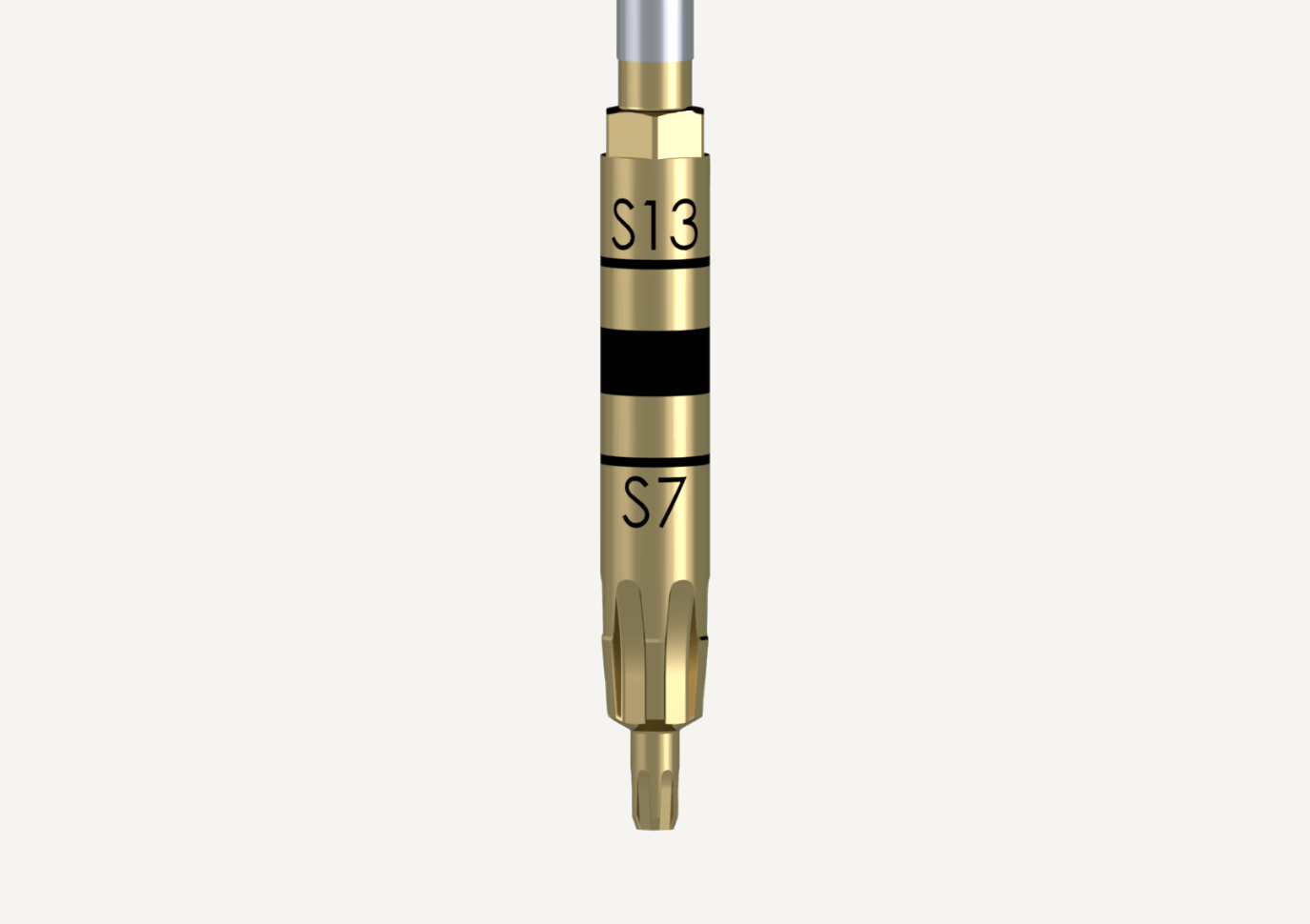 ONE insertion tool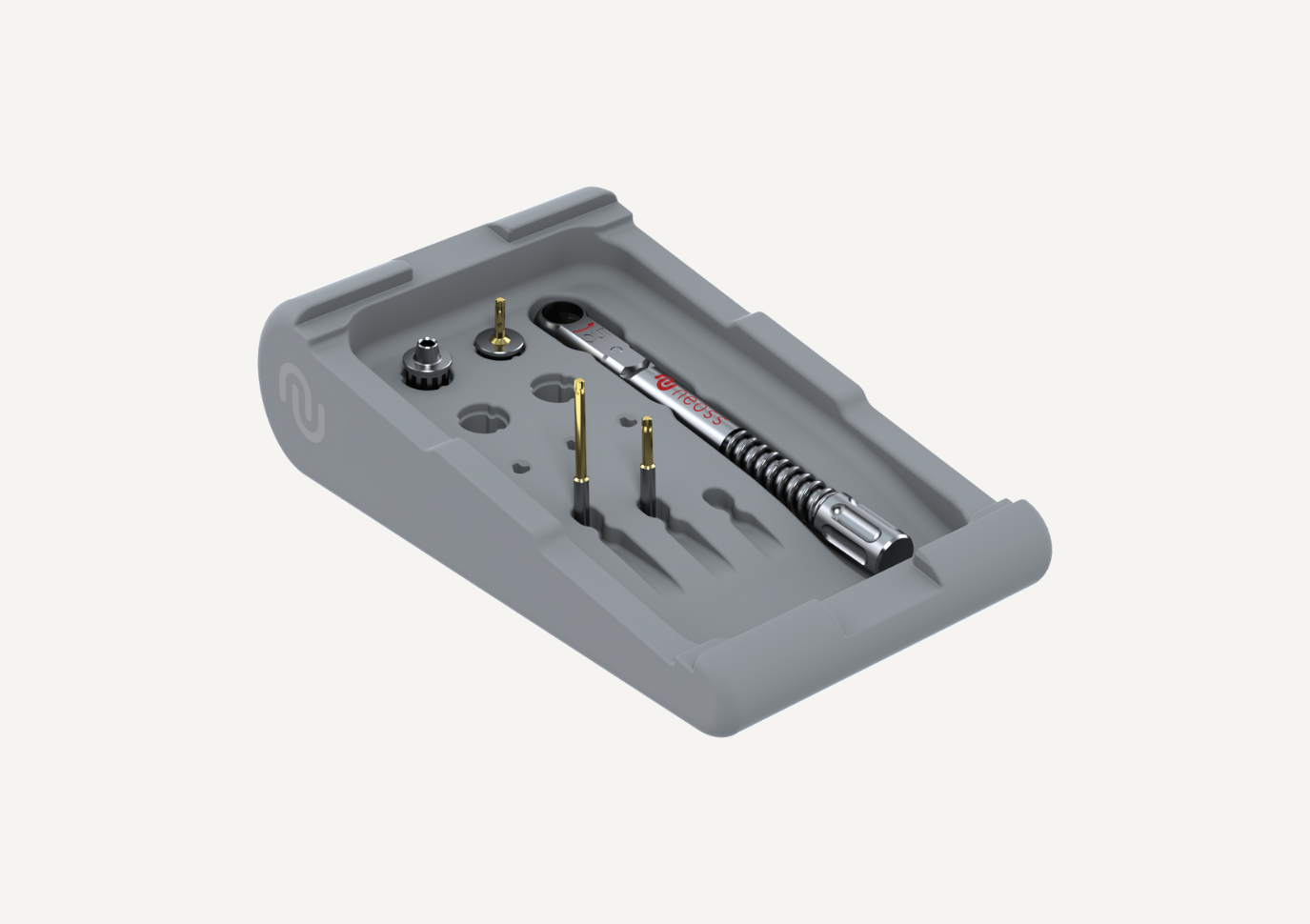 ONE instrument kit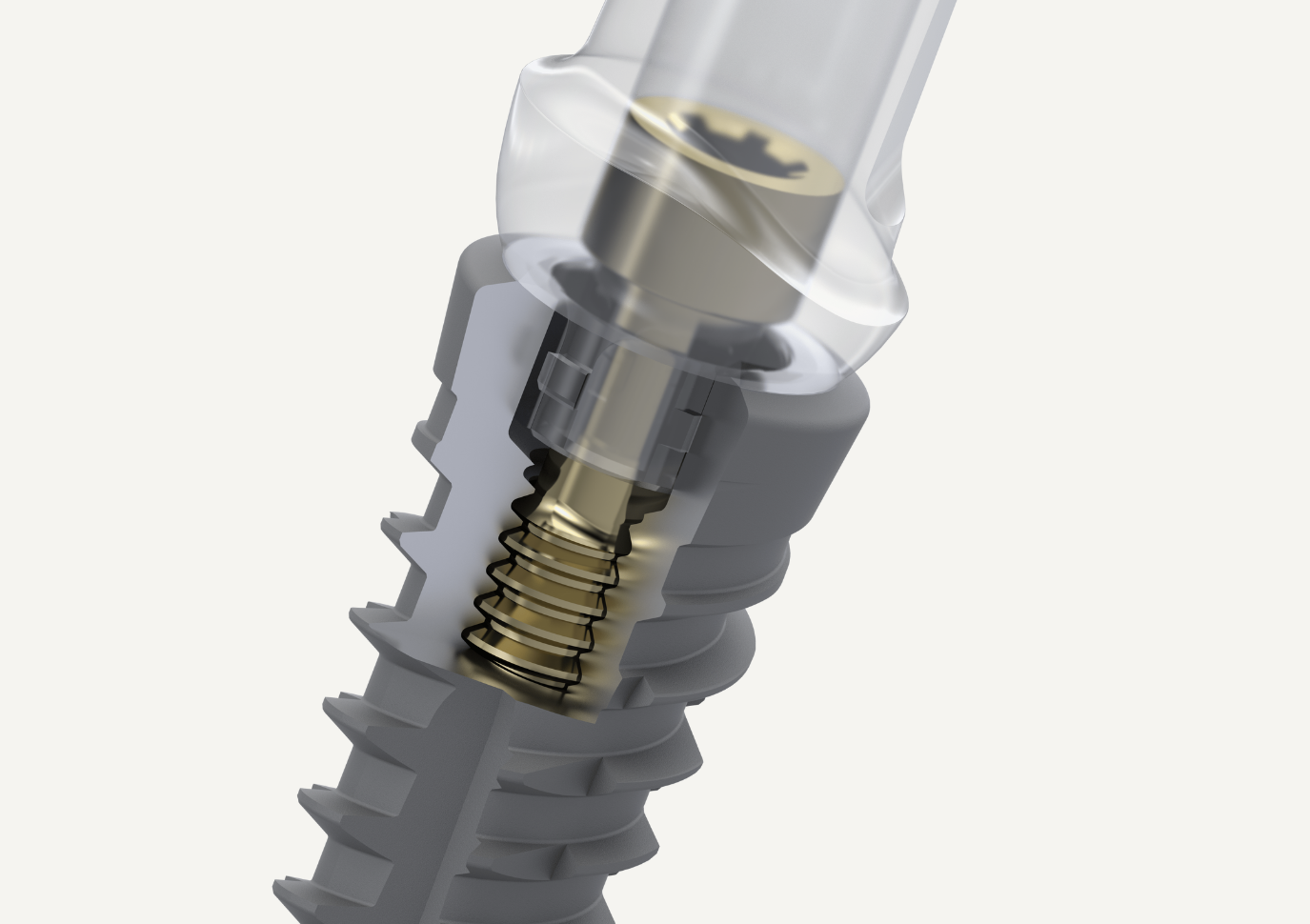 ONE prosthetic interface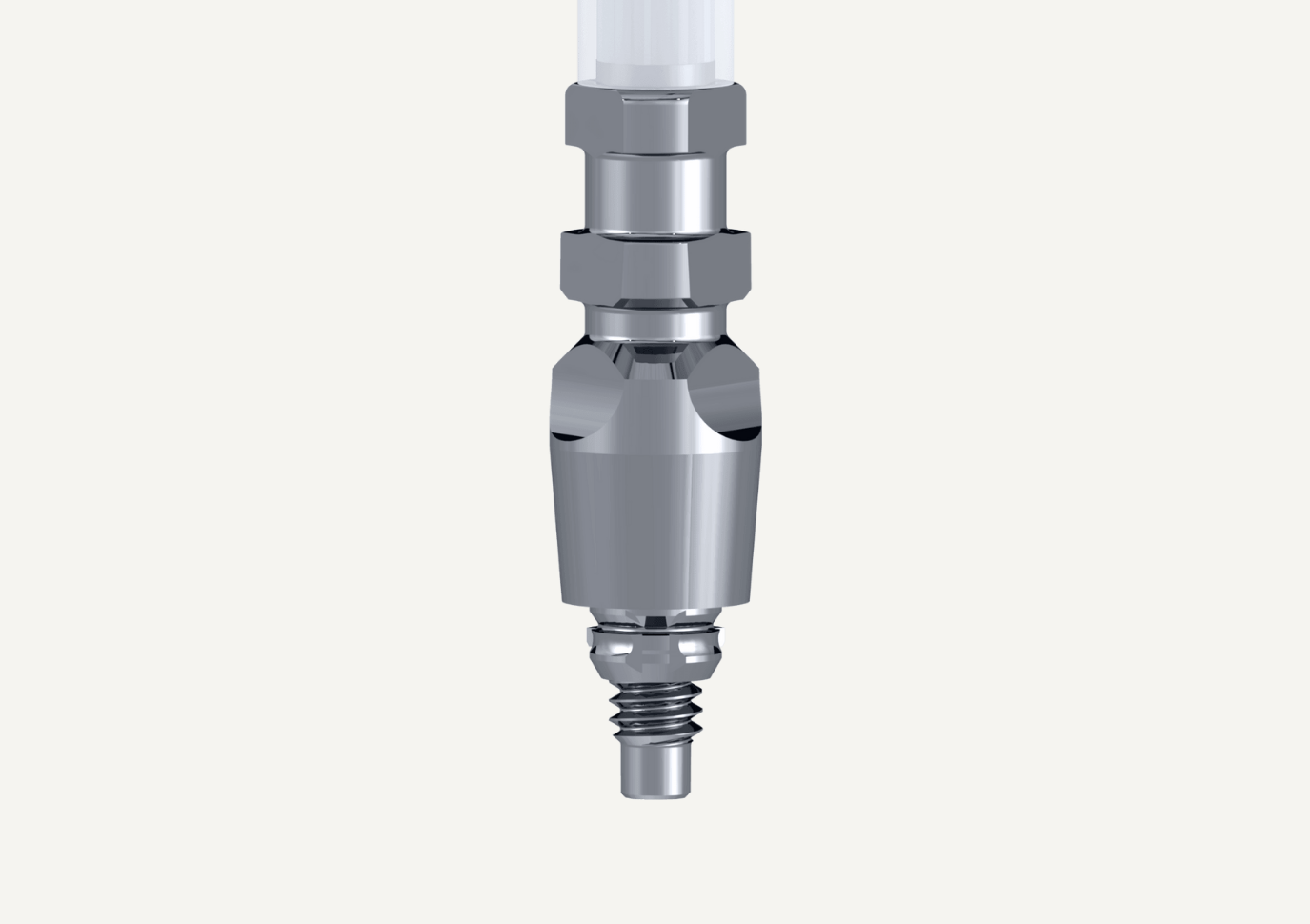 ONE impression coping
Intelligent and simple solution
Maximum flexibility for the clinical and laboratory teams
NeossONE means less components and reduces the inventory managed by both the dental practice and laboratory. With less stock comes less confusion – particularly when all prosthetics fit every implant!1 When communication is made easy, the likelihood of errors is drastically reduced.
For the laboratory, the NeossONE solution offers not only less inventory of components, the Neoss digital workflows support local production and central production for patient-specific solutions. This requires less effort and time to implement, gives maximum flexibility and strengthens relationships with the clinician's team.
"The NeossOne concept of a single restorative platform across an entire implant range is a huge benefit for our entire dental team. It offers elegant and comprehensive treatment solutions to

achieve predictable long term results, whilst maintaining the simplicity of a reduced inventory."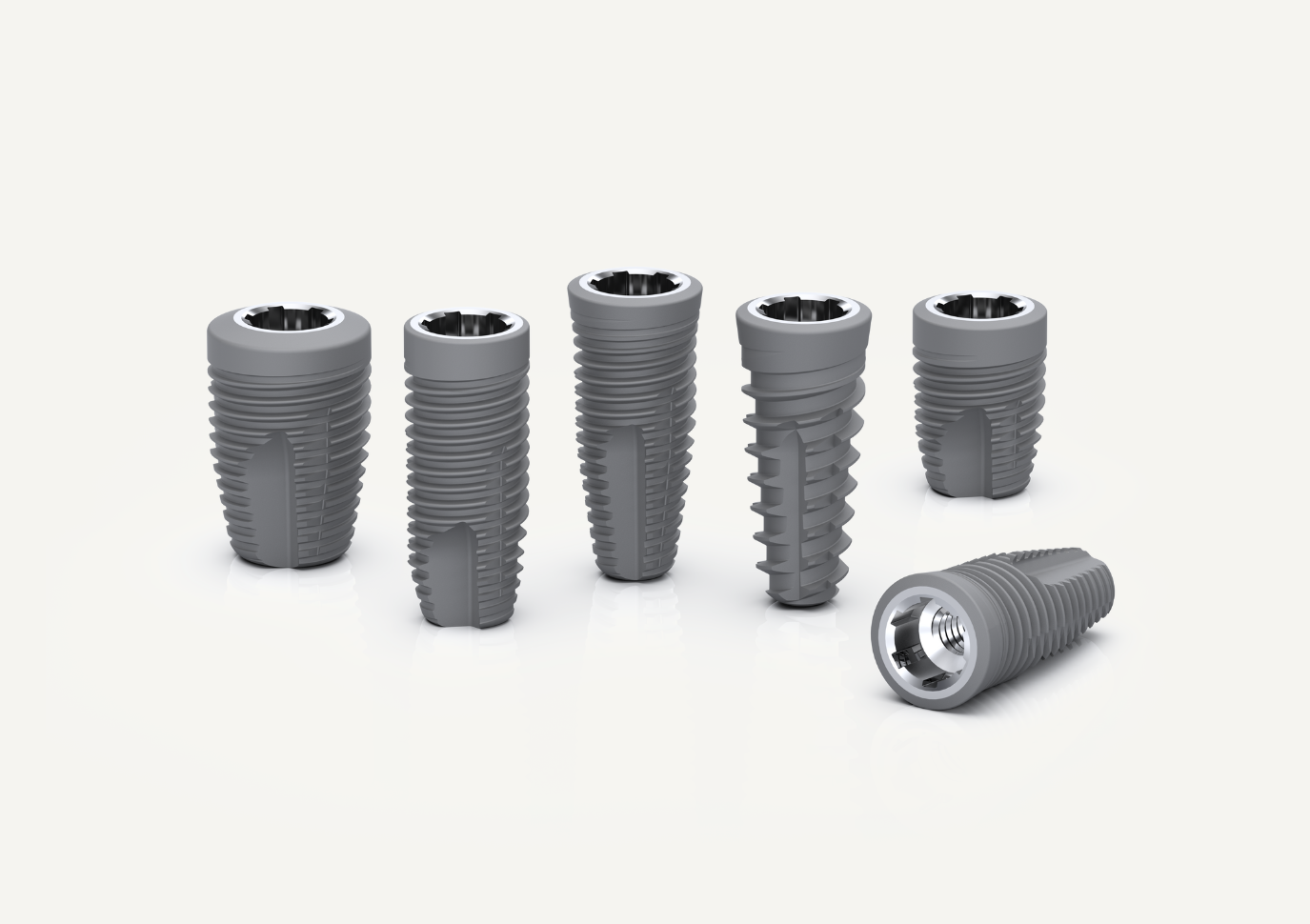 A Predictable and Long Term Solution
One prosthetic platform for over 70 implants
Predictable esthetics, soft tissue integration and prosthetic precision. The ingenuity lies not only in the NeossONE solution, but in the patented Neoss implant design that optimizes stability in all bone qualities and conditions.
How to fight the hidden costs of implantology.

Dr. Chris Salierno

Prosthetic simplicity without compromise

Dr. Robert Ritter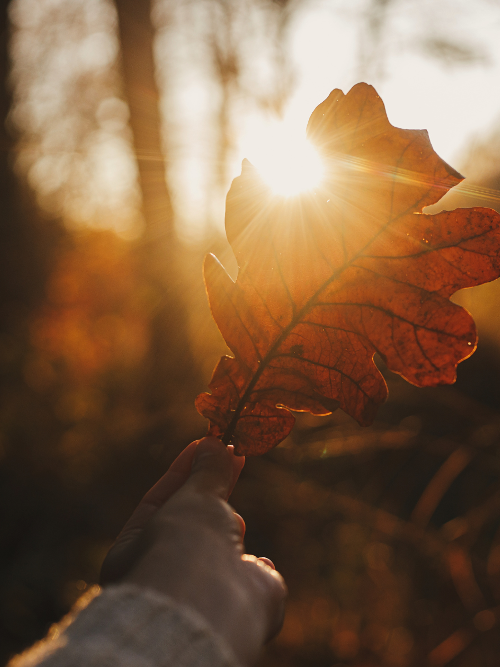 Contact us about
NeossOne
1. Narrow diameter implant range excluded