Neoss® Biomaterials
Uppgradera

dina möjligheter för benregeneration (GBR)
Vårt omfattande sortiment av biomaterial erbjuder lösningar för ett stort antal indikationer, från enkla extraktionsalveoler till mer utmanande ingrepp som sinuslyft och benregeneration (GBR).
Kliniskt beprövade lösningar med förutsägbara och stabila resultat.
Ett brett utbud av alternativ för att täcka allt du behöver för GBR.
En one-stop-shop för lösningar noggrant utvalda för dig
Neogen Cape membrane—introducing a breakthrough fixation method for PTFE membranes

Dr. Christian Schober

Guided bone regeneration using PTFE barrier around dental implants

Dr. Mohamad Koleilat

New concept for buccal bone regeneration – implant-supported PTFE membrane

Dr Christian Schober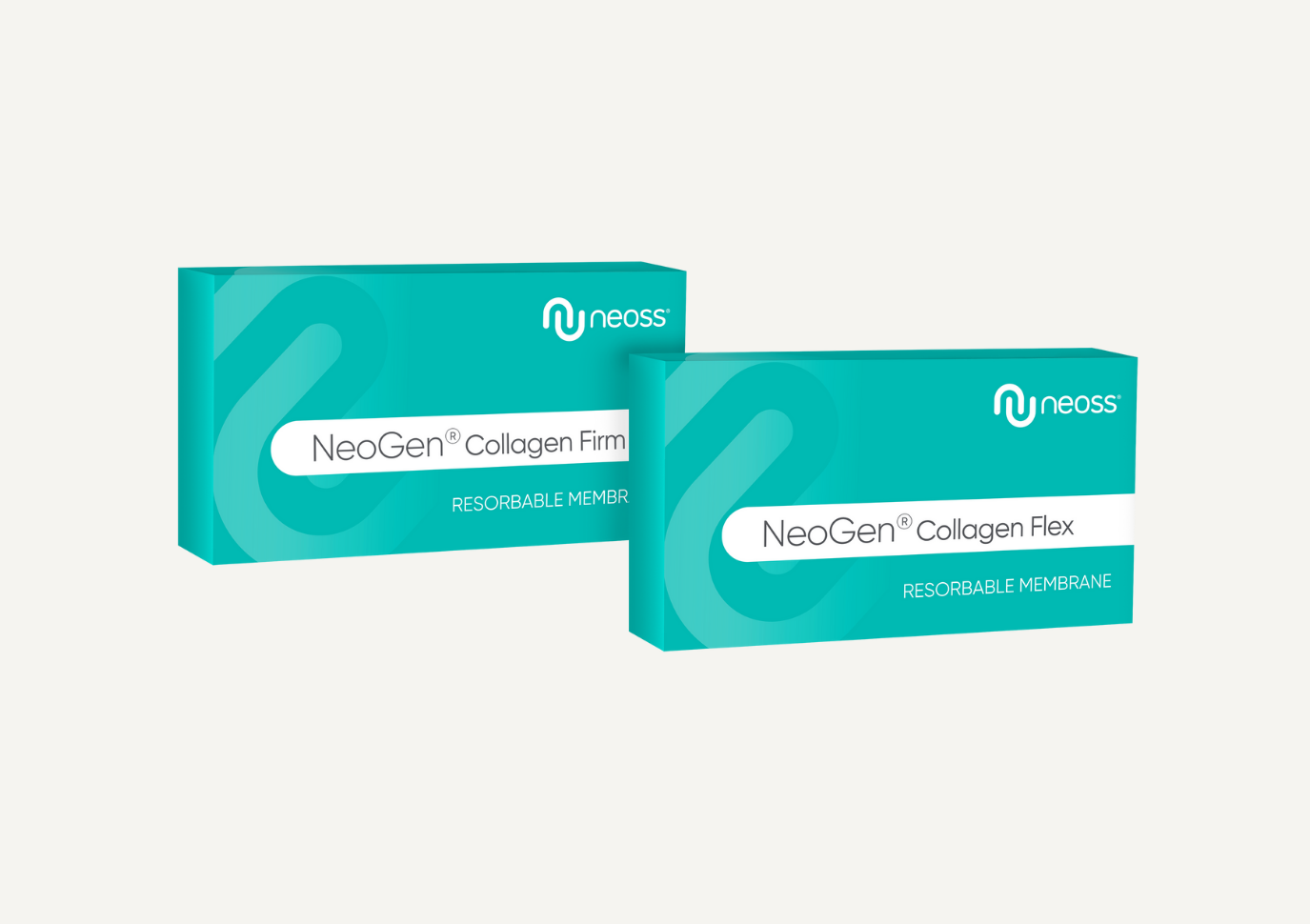 ENKELT ATT ANVÄNDA, KLINISKT BEPRÖVAT
NeoGen® resorberbara kollagenmembran
NeoGen resorberbara kollagenmembran är avancerade resorberbara membran för att åtgärda bendefekter, uppbyggnad av cristan samt GBR av dehiscenser.
Lätt att hantera
Hög mekanisk styrka
Två resorbtionstider för adekvat skydd av stället som behandlas.


Bentillväxt där den behövs
Neogen® Cape PTFE-membran
NeoGen PTFE-membran är mjuka, flexibla och lätta att trimma och forma. Kombinationen av enkel hantering och vävnadsinteraktion med en förbättrad barriärfunktion, resulterar i ett membran som är lätt att hantera och skyddar augmentationsstället på ett förutsägbart sätt.
Mjukvävnadsvänligt och motståndskraftigt mot bakterier.
Starkt och formbart nät skapar stabilitet och flexibilitet.
Stödjer återväxten av förlorat ben, ca 1 mm per månad.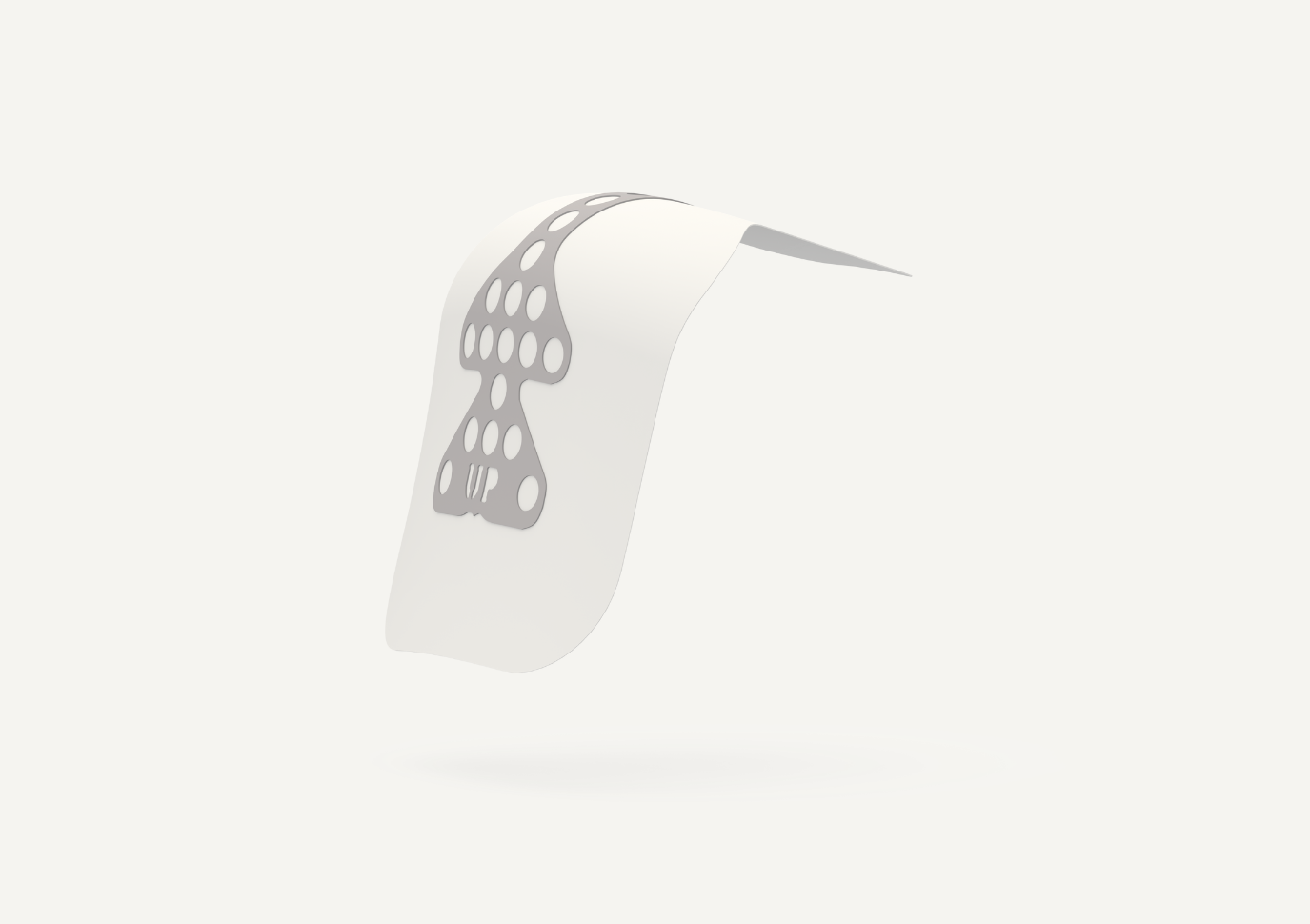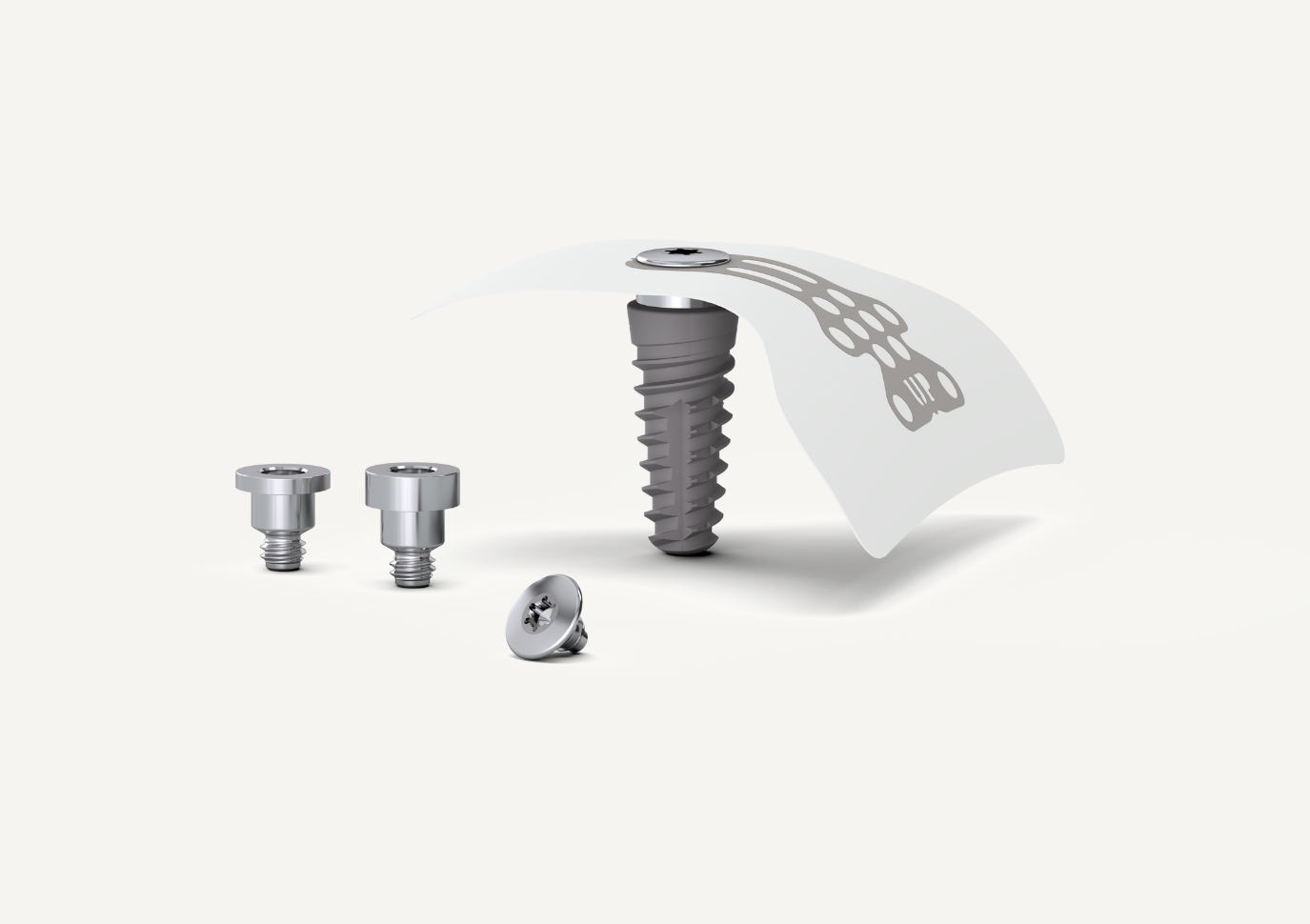 Säkra bentillväxten
NeoGen® Cape PTFE Membran
Vi presenterar NeoGen Cape, ett nytt implantatförankrat PTFE-membran, som är unikt i sin anatomiska utformning och i sättet att förankras i Neoss-implantaten.
Högre stabilitet av membranet tack vare implantatförankring.
Lättare fixering och färre steg
Förutsägbar bentillväxt
Material för benuppbyggnad
Neoss® material för benuppbyggnad
Benuppbyggnadsmaterial används vid olika behandlingssituationer för att främja tillväxt och återuppbyggnad av ben. Neoss har ett spännande utbud av benregenerationsmaterial; THE Graft™, NeoGenix XP™ och NeoGenix Allograft™, för alla typer av benaugmentation.
Kliniskt bevisat.
Förutsägbara och stabila resultat.
Brett utbud av alternativ för alla dina behov, inklusive ready to use ampuller, böjda sprutor och kollagenblock.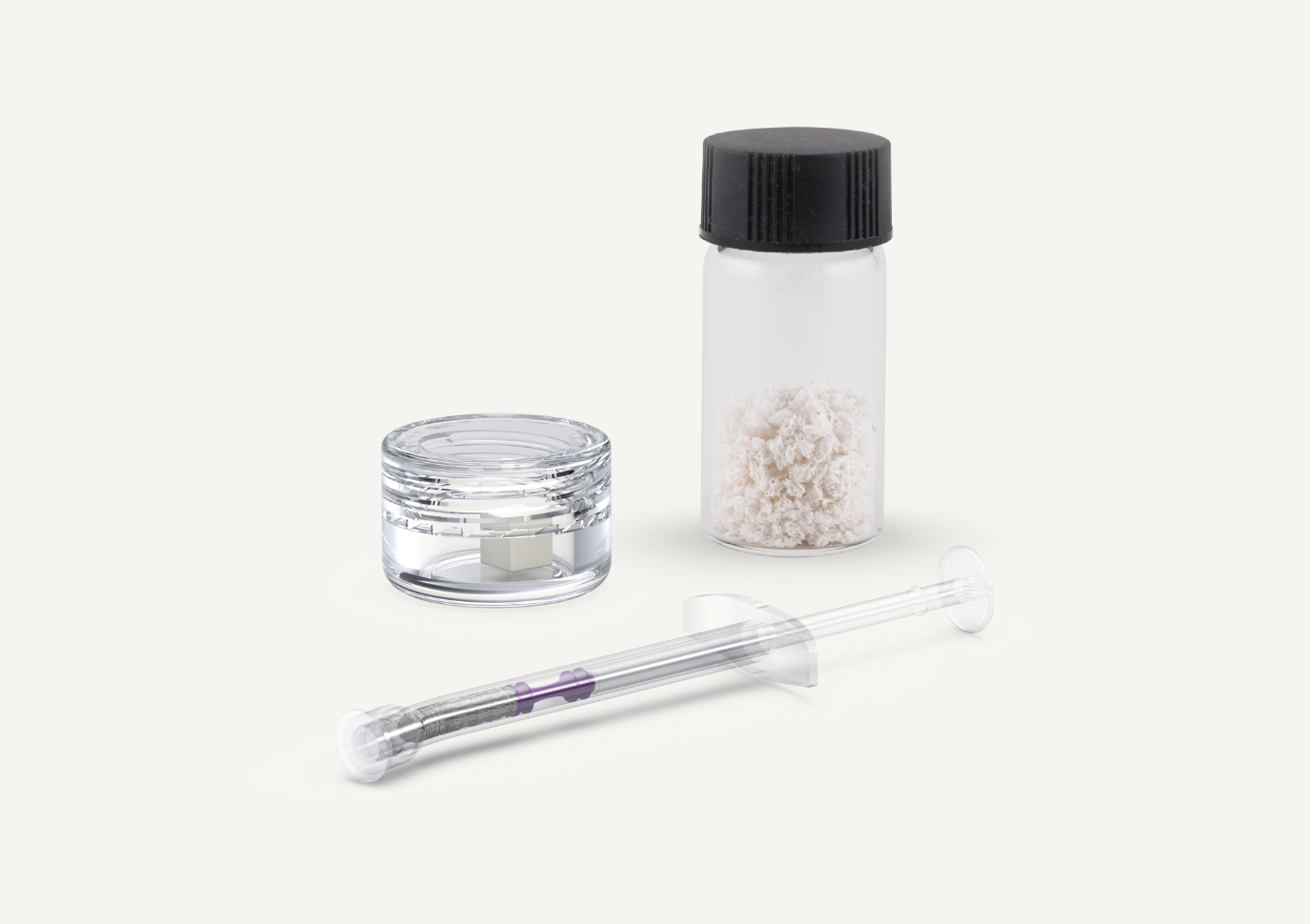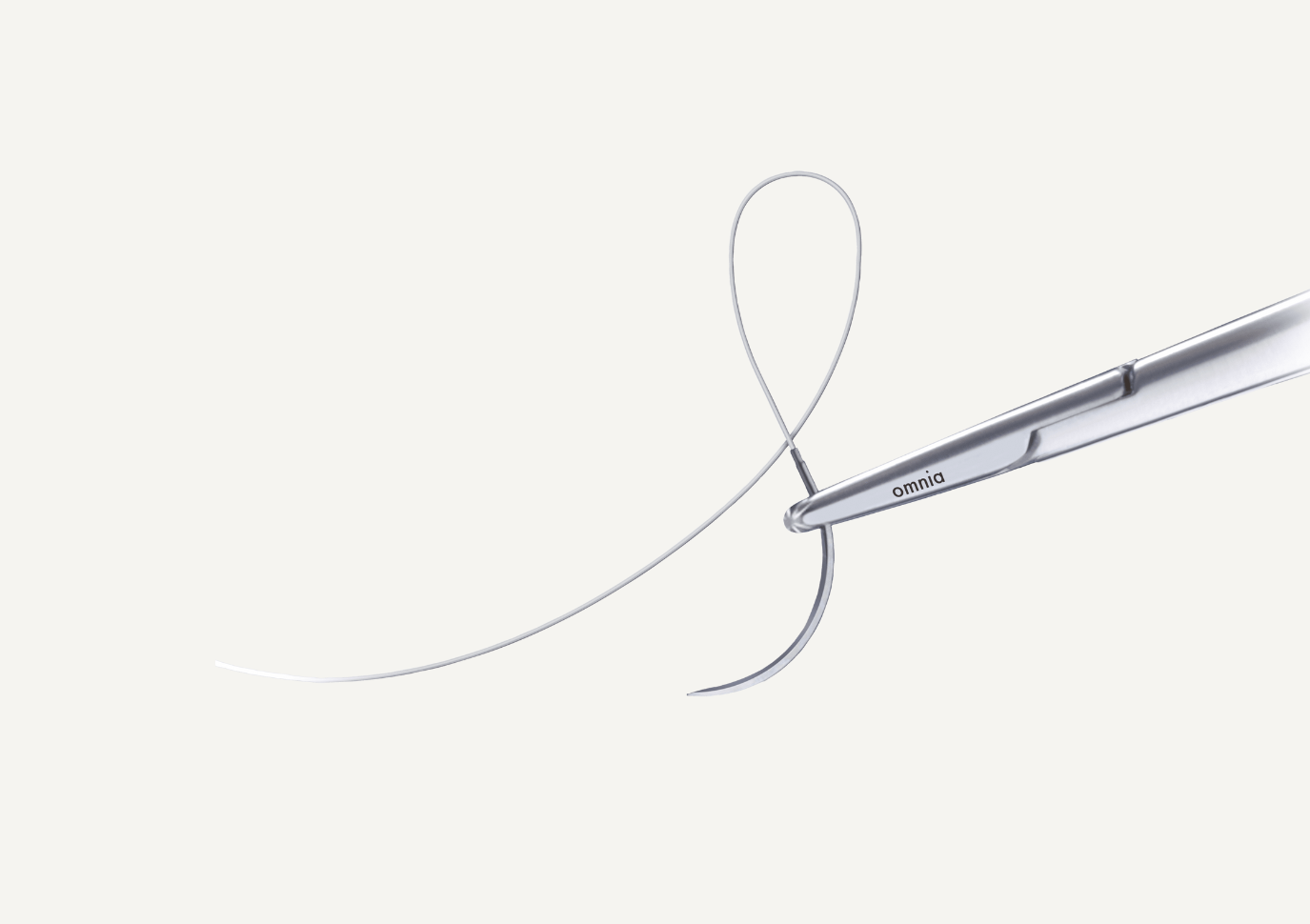 ICKE-RESORBERBARA PTFE-SUTURER
Neoss® och Biotex icke-resorberbara PTFE-suturer
PTFE-suturerna, av 100% PTFE, utgörs av icke-resorberbart monofilament med en nål av rostfritt stål fäst till suturen. Suturerna är icke-coatade, ofärgade och sterila för engångsbruk.
Försluter operationsstället på ett tillförlitligt sätt.
Främjar sårläkning.
Exceptionell hantering, smidig och lätt att knyta
Neoss® stift och skruvar
Membran-tacks och -skruvar används för enkel och säker förankring av regenerativa membran i samband med GBR (Guided Bone Regeneration)
Snabb och enkel såväl förankring som avlägsnande av membranen.
Pick-up-funktion för säker hantering
Självgängande skruvar (ingen förborrning)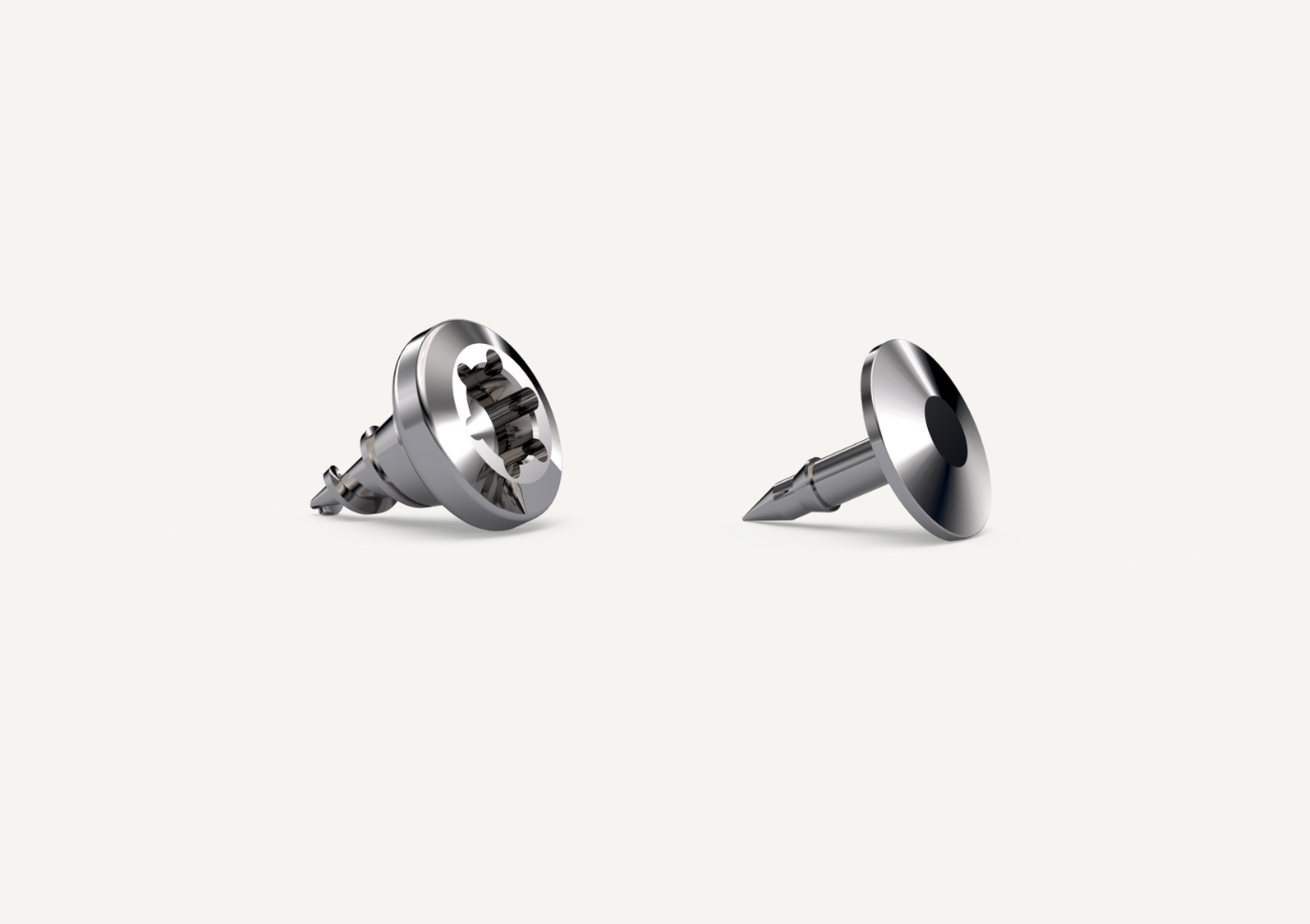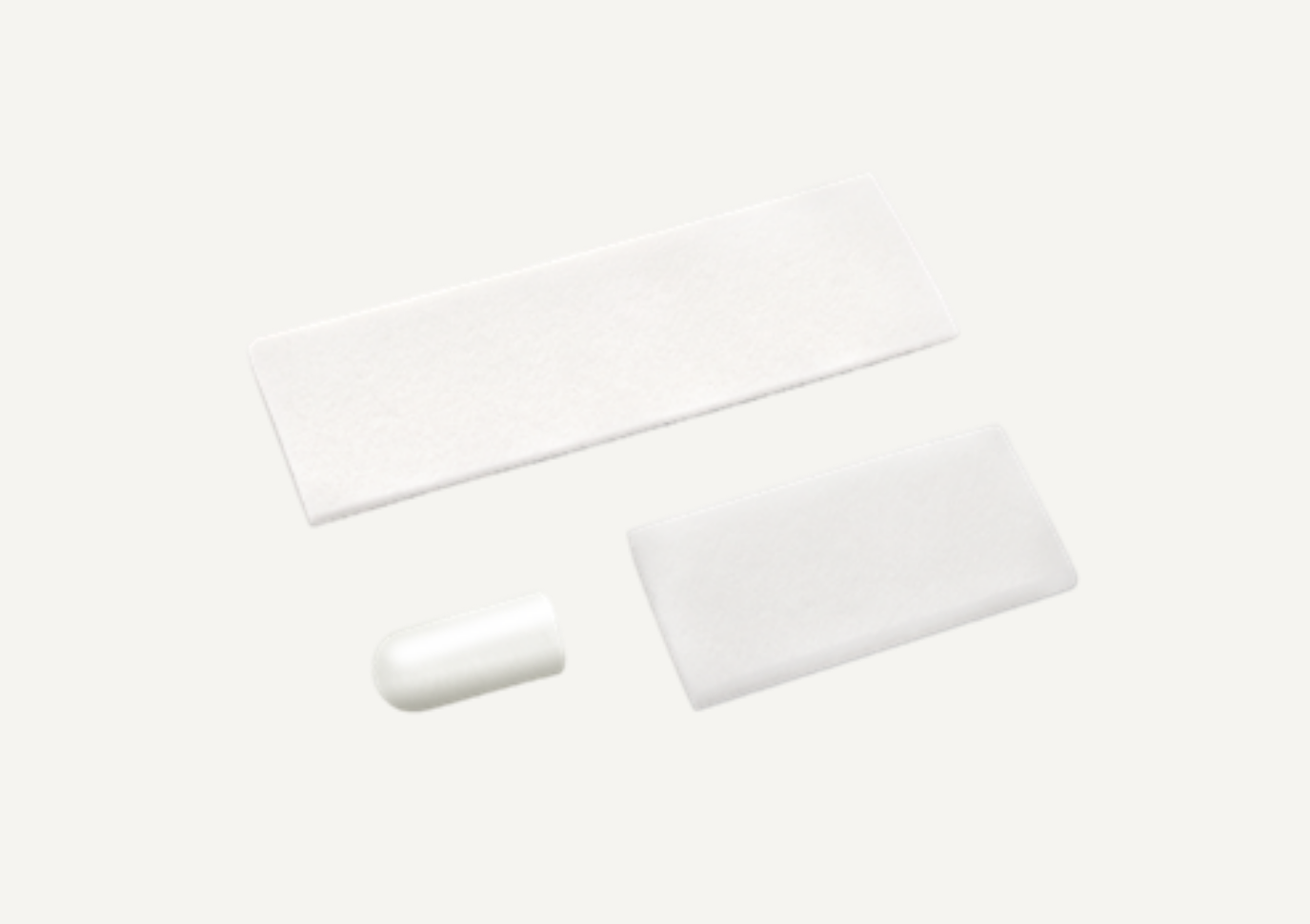 KOLLAGEN FRÅN NÖTKREATUR
NeoGen® sårförband
Utformade för att stabilisera och skydda sår och känslig ny vävnad, samtidigt som de främjar sårläkningen. NeoGen Wound Dressings finns i tre praktiska former och är idealiska för att användas i ditt dagliga kliniska arbete.
Kräver ingen förberedelse och är lätta att skära till i rätt storlek.
Kan lämnas kvar på plats.
Finns i förpackningar om 10 stycken
Shop online and take advantage of our free shipping offer on all orders.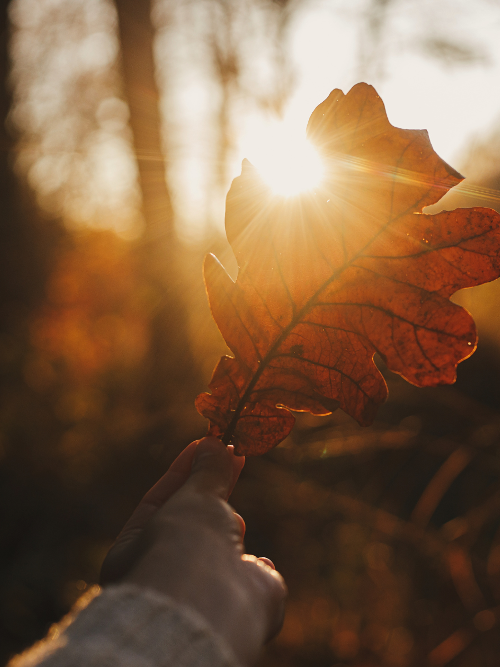 Contact us about
Biomaterials
A review of the published clinical and pre-clinical evidence. Sahlin H, Dahlin C, NeoGen PTFE membranes. Letters on Implant Dentistry 2022; 2: 57–61
In vitro evaluation of barrier function against oral bacteria of dense and expanded polytetrafluoroethylene (PTFE) membranes for guided bone regeneration. Clinical implant dentistry and related research. Trobos M, Juhlin A, Shah FA, Hoffman M, Sahlin H, Dahlin C. 2018;20(5):738-748.
Vertical ridge augmentation with PTFE membranes and simultaneous implantation. A comparative study. Hassfurther N, Scheibelhut C, Hassfurther N, Pons-Kühnemann J, Howaldt H, Schaaf H. Clinical oral implants research. 2021;32(S22):160
Vertical and horizontal guided bone regeneration (GBR) using a Ti-reinforced non-resorbable e-PTFE membrane and simultaneous implant placement. A retrospective study. Hassfurther N, Hassfurther N,. Letters on Implant Dentistry 2022; 2: 62–66
Managing membrane complications. A technique description. Hassfurther N. Letters on Implant Dentistry 2017
A Comparative Study of a New Porcine Collagen Membrane to Bio-Gide®. Li et al, Science, Technology, Innovation 2015
Effectiveness of Xenograft and Porcine-Derived Resorbable Membrane in Augmentation of Posterior Extraction Sockets with a Severe Wall Defect. A Radiographic/Tomographic Evaluation. Guarnieri 2019
Comparing two ridge preservation techniques: with and without soft tissue primary closure. Pham et al. 2018
Extraction Socket Preservation using Porcine-derived Collagen Membrane Alone or Associated with Porcine-derived Bone Graft. Clinical results of Randomized Controlled Study. Guarnieri. 2017
Tissue Dimensional Changes Following Alveolar Ridge Preservation with Different Xenografts Associated with a Collagen Membrane. Results at the 4-Month Re-Entry Surgery. Guarnieri. 2017
Process development of a virally-safe dental xenograft material from porcine bones." 2016
Effect of the calcination temperature on the composition and microstructure of hydroxyapatite derived from human and animal bone, M. Figueiredo, et al. 2010.
Osteogenic effect of low-temperature-heated porcine bone particles in a rat calvarial defect model., Go A, Kim SE, Shim KM, Lee SM, Choi SH, Son JS, Kang SS. Kim et al. 2014
Physicochemical characterization of porcine bone-derived grafting material and comparison with bovine xenografts for dental applications. J Periodontal Implant Sci. 2017 Dec;47(6):388-401
Alveolar ridge regeneration of damaged extraction sockets using deproteinized porcine versus bovine bone minerals: A randomized clinical trial. 100 patients. 2018
Randomized Clinical Trial of Maxillary Sinus Grafting using Deproteinized Porcine and Bovine Bone Mineral. 16 Patients. 2017
Isolation and Characterization of a Porous Carbonate Apatite From Porcine Cancellous Bone. Li et al. 2014
Porcine anorganic bone mineral for GBR in dental surgeries. Part II In vivo animal study and human case study. Chen. 2016.
Comparison of Clinical Parameters in Dental Implant Therapy between Implant Site Development Using Porcine- and Bovine-Derived Xenografts. Li-Ching Chang. 2021
Effectiveness of Xenograft and Porcine-Derived Resorbable Membrane in Augmentation of Posterior Extraction Sockets with a Severe Wall Defect. A Radiographic/Tomographic Evaluation. Guarnieri 2019
Maxillary sinus floor augmentation comparing bovine versus porcine bone xenografts mixed with autogenous bone graft. A split-mouth randomized controlled trial. Moreno et al. 2021
Product availability may vary depending on the market or region. For more information, please contact your nearest Neoss office.
Receive the latest news from Neoss, live webinars, new products, and much more!