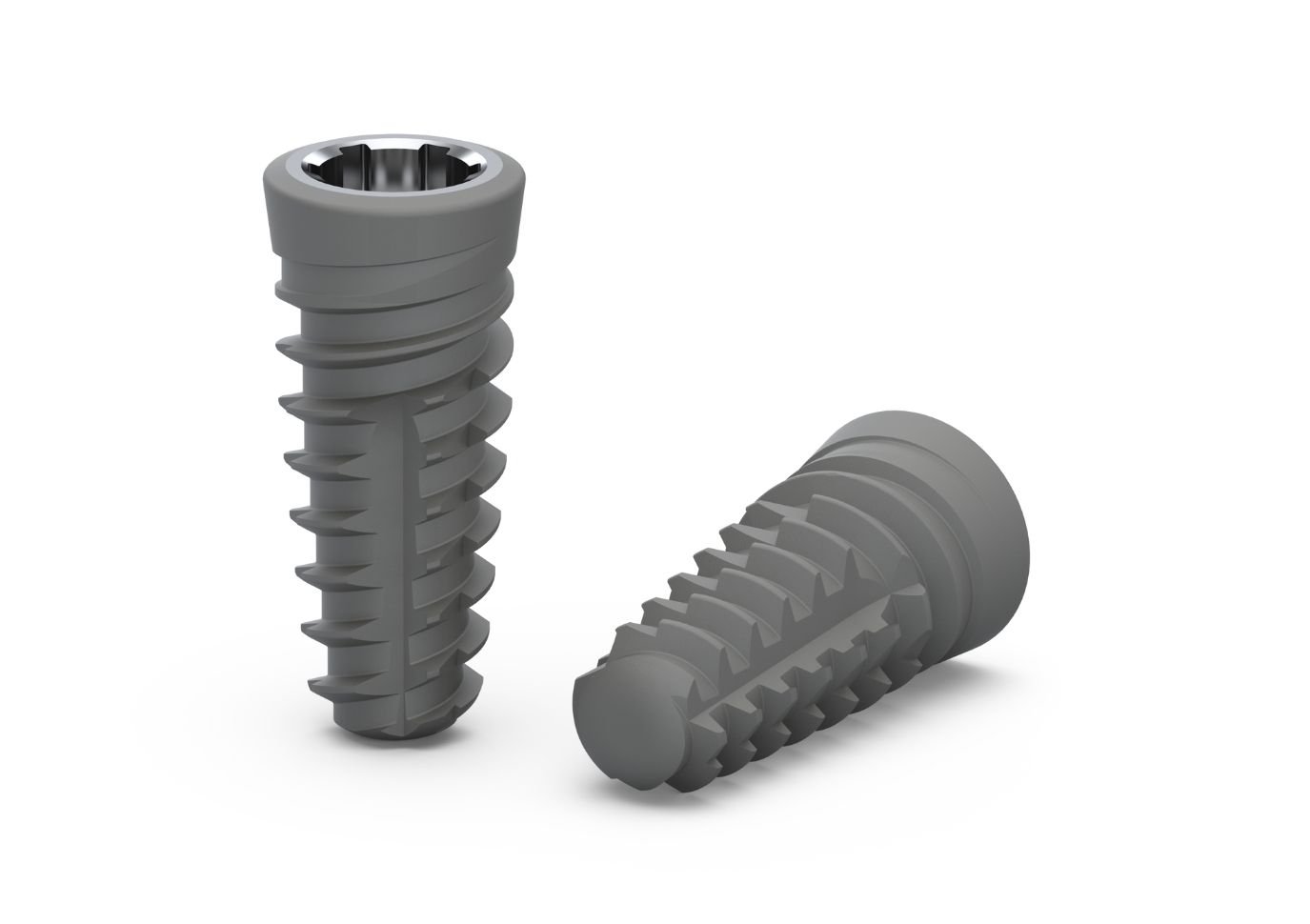 Neoss ProActive® Edge
Outstanding primary stablilty
Neoss ProActive Edge implant is designed to ensure predictable stability in a variety of bone densities, catering to a wide range of clinical situations, including challenging cases.
Thanks to its design and simplified drilling protocol, in most cases only 1-2 drills will be required to place the implant.
Why Neoss ProActive® Edge
Achieve outstanding primary stability
The Neoss ProActive Edge implant has market leading load bearing properties*. The thread and pitch profile is designed for maximum bone-to-thread contact, and in combination with the tapered body, provides immediate feed
Simplified drilling protocol using 1-2 drills
The implant and thread designs are directly matched with the twist drills for ultimate ease of use - in most cases only one or two Neoss drills will be required to place the implant.
Optimized for minimal bone removal
Thanks to the combination of the implant design and drilling protocol, it ensures maximized preservation of original bone and outstanding primary stability. This innovative solution is designed for reduced healing times and increased patient comfort.
Confidence in challenging clinical cases
Expert engineering in combination with its tailored drilling protocol ensures confident implant placement in challenging clinical cases with predictable insertion torque.
Equal or better than premium market leaders
In an vitro study, the Neoss ProActive Edge showed similar or better primary stability than two other similar and commercially available premium implants types. Read more.
Experience matters; results from your peers
If you want to find out how the Neoss ProActive® Edge implant can improve your daily practice, click here to read the Neoss ProActive® Edge Implant Ambassador Program and see the clinical results.
The Neoss ProActive
surface
The Neoss ProActive surface has demonstrated faster and stronger osseointegration compared to a blasted implant surface in in-vivo studies.1
The surface is achieved by subjecting the commercially pure titanium implant to a multistage blasting, etching, and super hydrophilicity treatment, which enables the implant to achieve a high level of wettability. As a result, Neoss ProActive Implants have a super hydrophilic surface.
The rougher surface on the threaded implant body stimulates bone to form more rapidly and with greater strength at the implant surface, allowing for earlier loading protocols.
The Neoss ProActive production process and packaging minimizes the already low carbon content on the surface, maximizing surface energy.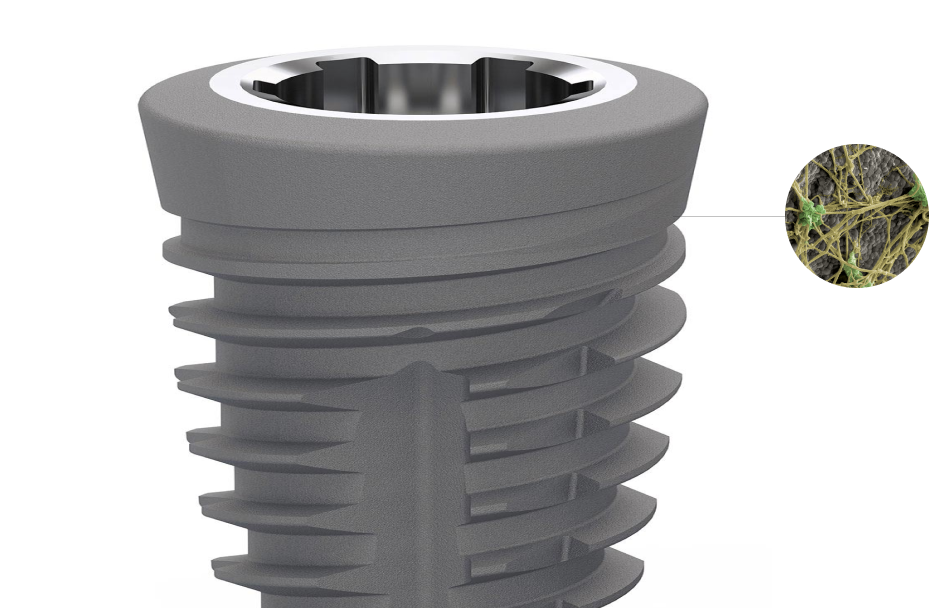 Receive the latest news from Neoss, live webinars, new products, and much more!
"Drilling protocol is

very efficient

and the implant seats smoothly within the osteotomy."
Neoss ProActive Edge Brochure

Product sheet: Neoss ProActive Edge Implants

Neoss ProActive® Edge Implant Ambassador Program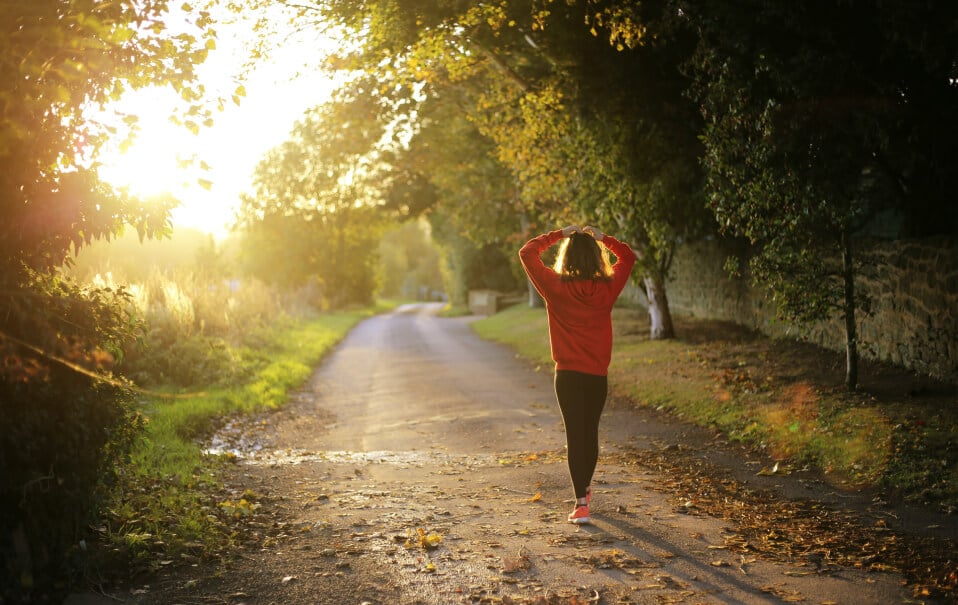 Contact us about
Neoss ProActive® Edge
Gottlow J & Sennerby L, 2010. 'Influence of surface and implant design on stability of five commercial titanium implants. A Biomedical study in the rabbit', AO Meeting, Post 83
Renouard F, Nisand D. Short implants in the severely resorbed maxilla: a 2-year retrospective clinical study. Clin Implant Dent Relat Res. 2005;7 Suppl 1:S104–10.
Meredith N; A review of implant design, geometry and placement. Appl Osseointgrated Res 2008 6 pp 6–12.