Clinical case
Dr. Jakob Zwaan, Dentist, Calusco D'Adda, Italy
Restoring a multiple implant case utilizing the Esthetic Healing Abutment with ScanPeg. Passive fit of the final restoration is achieved.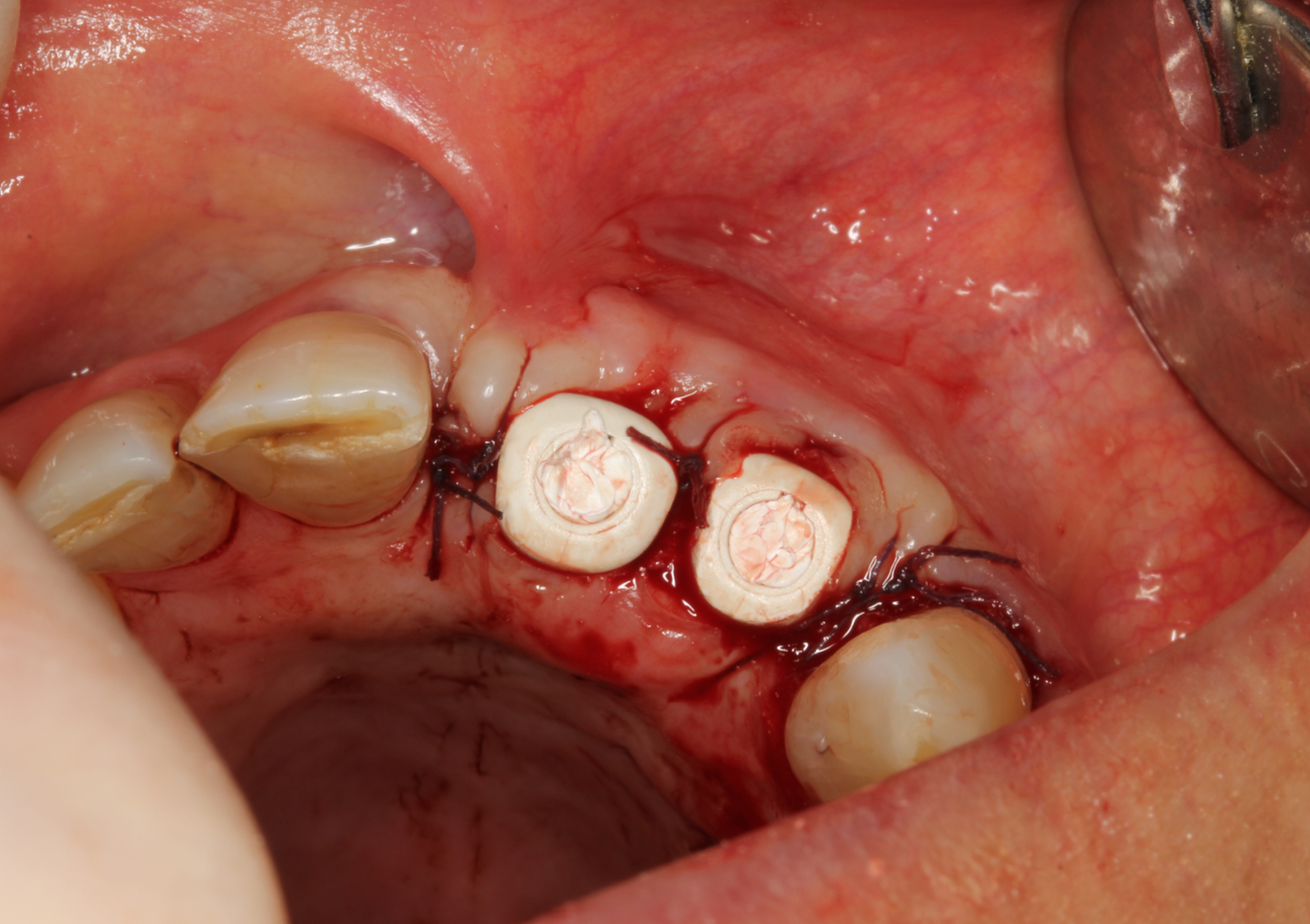 Figure 1.
Two 4.0 × 13 mm Neoss ProActive® Tapered implants were placed in position 11 and 12. Two Esthetic Healing Abutment – Incisor (wide and narrow) were placed before positioning bone substitute to augment the buccal volume.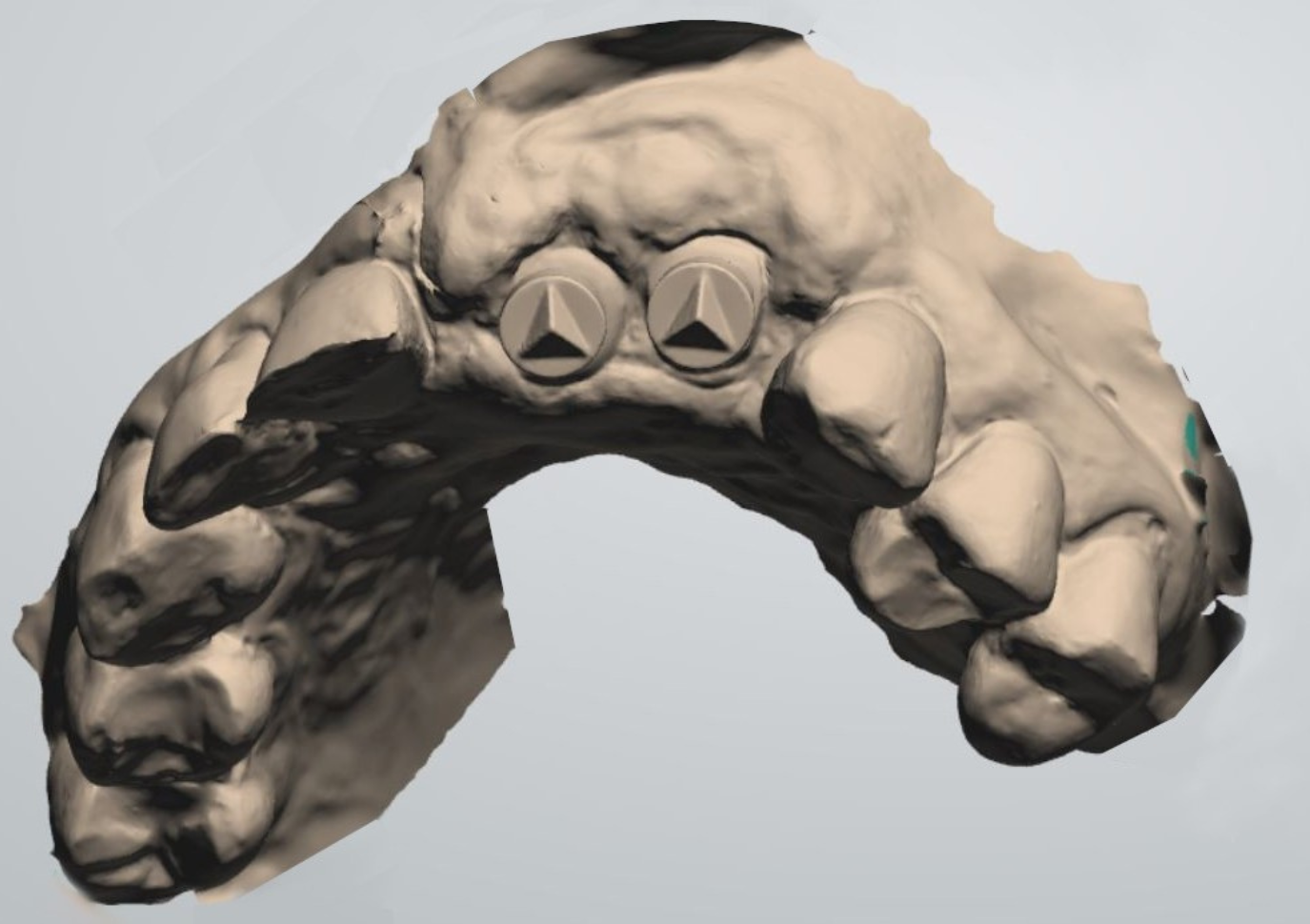 Figure 2.
At time of suture removal, the ScanPegs were seated inside the Esthetic Healing Abutments, and an intraoral scan was taken without the need to remove the abutments. The advantages are that soft tissue is left to heal undisturbed and dislocation of graft material is avoided.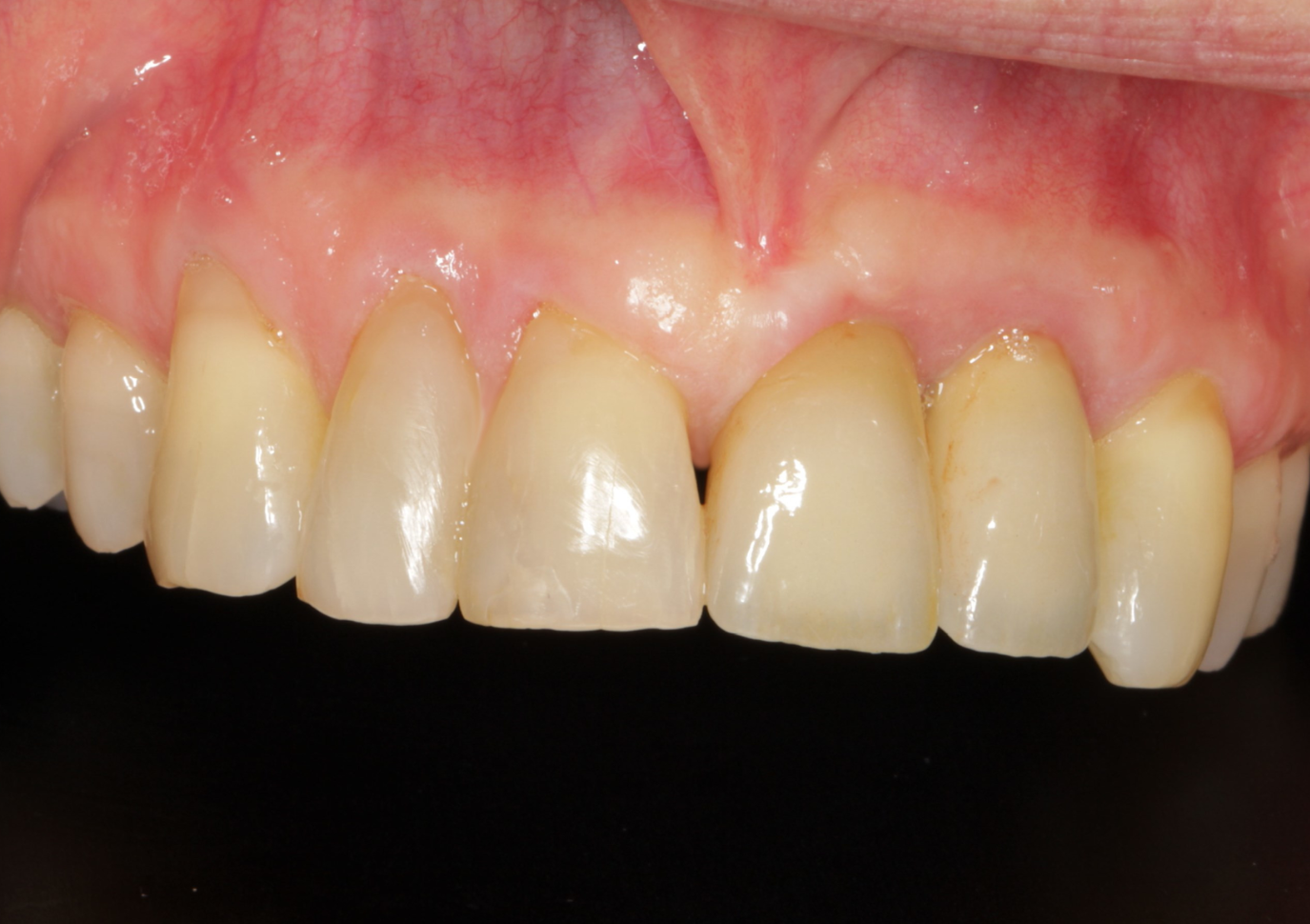 Figure 3.
Final restoration (a customized CoCr structure from ARC solutions, layered with ceramic) at time of delivery, showing healthy peri-implant tissue.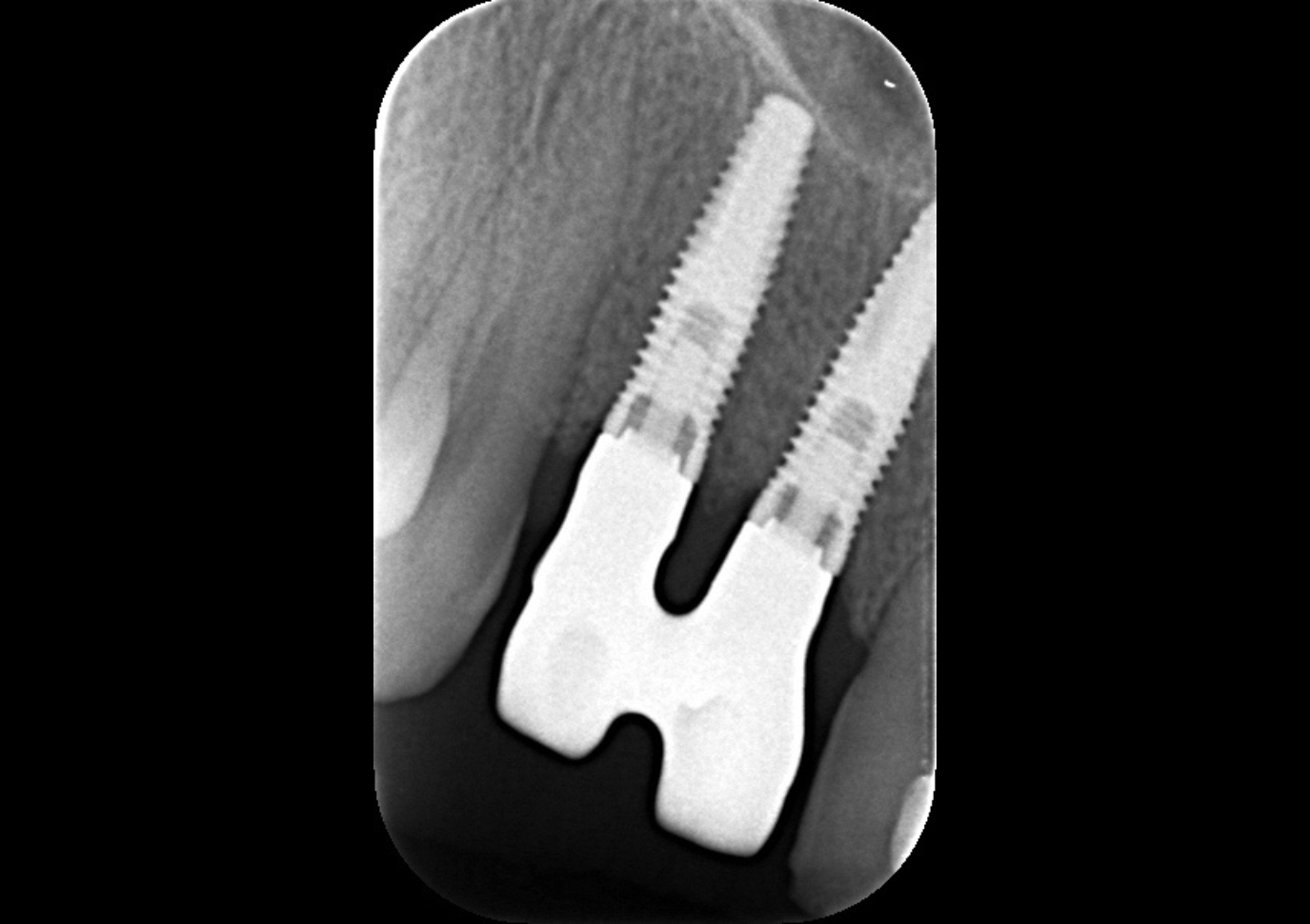 Figure 4.
Radiographic image showing stable bone levels.